8th International Specialized Fair and Congress for Rehabilitation, Care, Physiotherapy, Prosthetics and Orthotics, Mobility, Inclusion World and Living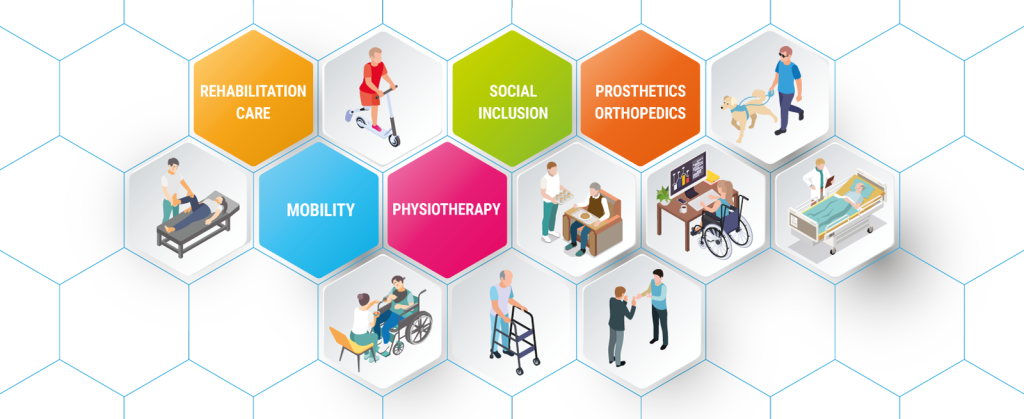 WELCOME TO THE LEADING INTERNATIONAL EXHIBITION OF TECHNOLOGIES AND EQUIPMENT FOR REHABILITATION AND CARE - INTEGRATION MOSCOW
In 2024, two significant events will take place in the world of rehabilitation and inclusive technologies – the exhibition "Integration 2024" and the All-Russian Forum of Rehabilitation Technologies. The events will again take place on the territory of the EXPOCENTRE Fairgrounds and will combine an impressive business program, master classes, sporting events and expert speeches.
Exhibition of innovative rehabilitation means: leading companies from different parts of the world will present their products and developments that help to improve the quality of life of people with disabilities.
Business forum and conferences: experts and industry leaders will discuss current topics and best practices in the field of rehabilitation, care and inclusion.
Master classes: visitors and participants of the exhibition will be able to show their creativity and get acquainted with new interesting leisure options.
Playground:
As part of the exhibition, a sports ground will be organized where people with disabilities and athletes will demonstrate their achievements and inspiration to lead an active lifestyle. Performances by creative groups of different ages, guest stars and guide dogs for the blind as well as inclusive fashion show are also in the program.
Community for everyone
Integration 2024 exhibition creates a unique community where each participant has the opportunity to contribute to the cause of rehabilitation and inclusion. No matter your level of knowledge or experience, here you will find ideas, inspiration and practical solutions. We believe that collaborative efforts and innovative approaches can create a better world where every person has equal opportunity.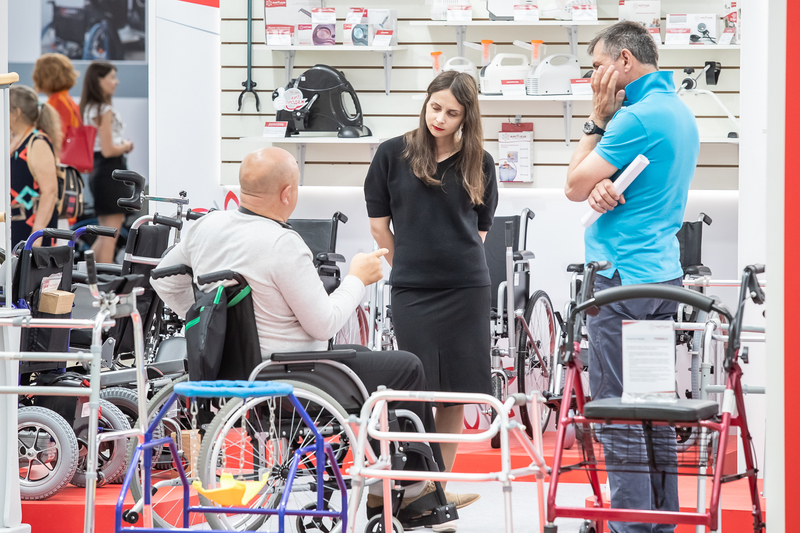 Manufacturers and suppliers of all kinds of goods and services
Public organizations of disabled people
Educational and rehabilitation institutions
Developers of innovative projects and startups
Science community
Non-commercial organizations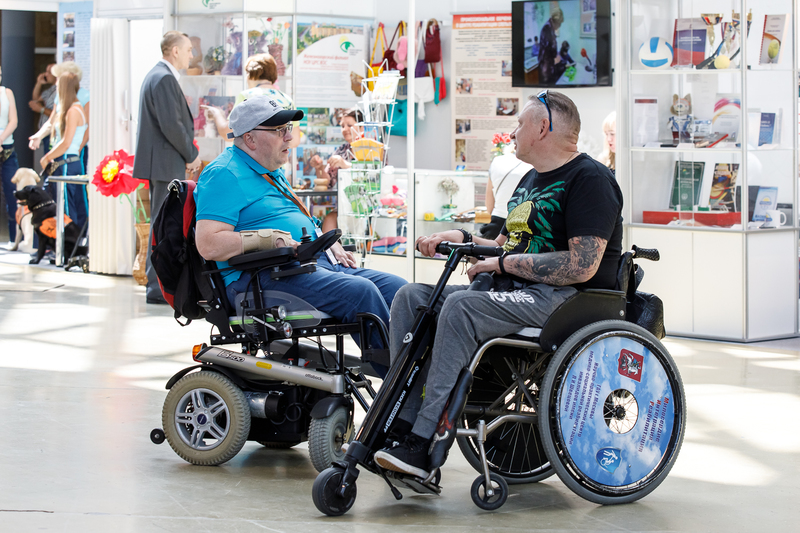 Physiotherapists, traumatologists, rehabilitologists
Orthopedic technicians
Medical experts
Dealers
Disabled people, patients
Decision makers, buyers and managers from hospitals, clinics and rehabilitation centers, private and public orthopedic workshops, public agencies, insurers and medical appraisal services
Media
"INTEGRATION-2019" MOSCOW STATISTICS
INTEGRATION - a place for everyone to feel equal!
MOSCOW,
NAB. KRASNOPRESNENSKAYA, 14